More than two dozen Democrats have signed a letter calling on Transportation Secretary Pete Buttigieg to reform what they describe as "racist traffic enforcement" against Black people.
A group of 27 Democrats, including "Squad" Reps. Ayanna Pressley of Massachusetts, Cori Bush of Missouri, Jamaal Bowman of New York and Ilhan Omar of Minnesota, sent the letter to Buttigieg on Thursday, demanding he condemn America's "harmful" traffic enforcement practices and develop reforms that "support the wellbeing of Black people traveling on our nation's roads and highways."
The group wants Buttigieg to direct funds from President Biden's bipartisan infrastructure law to enact reforms that "move our nation closer to transit equity."
"On our nation's roads and highways, Black motorists have experienced disproportionate scrutiny and excessive force under the guise of traffic enforcement," the letter read. "As Secretary of the United States Department of Transportation (DOT), we urge you to condemn the status quo of traffic enforcement and develop reforms to reduce racial inequities in traffic stops."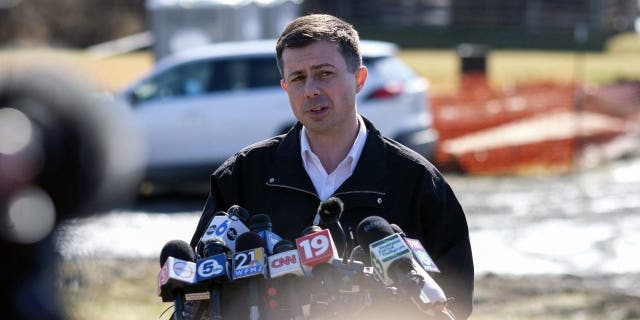 BUTTIGIEG BATTERED BY CRISES IN FIRST TWO YEARS AS TRANSPORTATION SECRETARY: 'PRIME EXAMPLE OF FAILING UP'
The Democrats argued in their letter that funds from the Infrastructure Investments and Jobs Act, which passed Congress with limited Republican support in 2021, should be used for innovation in traffic enforcement, such as "eliminating financial barriers to vehicle registration and upgrading traffic lights."
"Furthermore, some states and localities, such as Virginia, Oregon, and the city of Philadelphia, have made systemic changes, moving minor traffic infractions, such as a single missing taillight or an object hanging on a rear-view mirror, away from enforcement by armed police officers," the letter stated. "Traffic safety should not come at the expense of the dignity and safety of the Black community. The status quo of inequitable traffic enforcement is the product of racist policies, outdated infrastructure, and limited oversight."
Buttigieg has previously said he wants to address racism built into the country's highways, roads and bridges. He sparked conservative backlash in November 2021 after he argued that the federal government had a "moral" responsibility to address systemic racism in the county's infrastructure.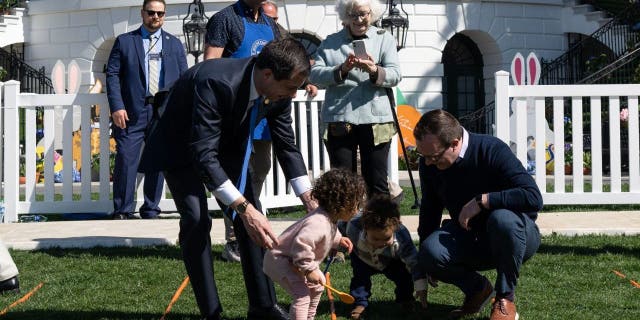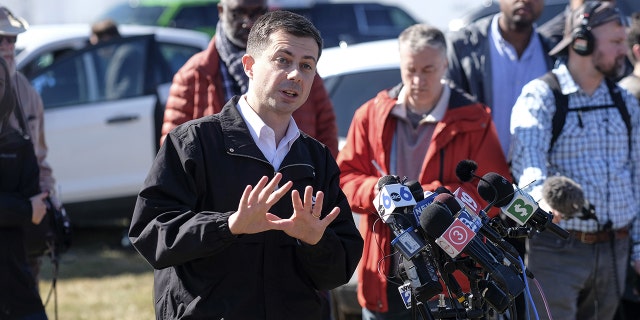 CLICK HERE TO GET THE FOX NEWS APP
"What we're doing is we are reconnecting people who may have been disconnected or divided by discriminatory decisions in the past," the secretary said at the time. "That helps everybody. I don't know why anybody would be against reconnecting people who have been divided by discriminatory decisions in the past."
The Department of Transportation did not respond to Fox News Digital's request for comment.