Nearly a dozen people were injured, and one person was killed in California Friday in a collision involving a vehicle stolen by a 13-year-old boy, police said. 
The incident happened just before 4:30 p.m. Friday near Court Street and College Street in Woodland, California, about a 30-minute drive west of Sacramento.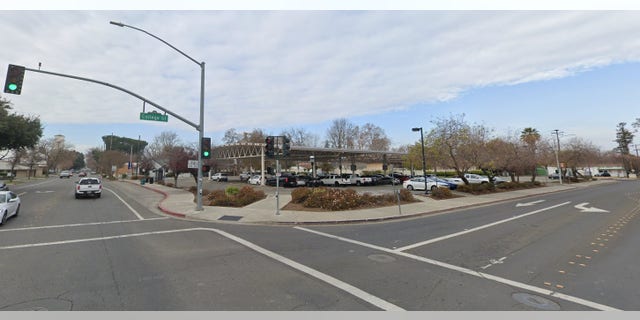 Leading up to the crash, an officer had noticed a vehicle being driven "erratically," police said. The officer attempted to pull the vehicle over and a pursuit ensued. 
The car collided with two other vehicles causing two cars to catch fire, police said. 
Woodland Fire and first responders arrived on scene. A woman died and nearly a dozen – including three juveniles, including the driver – were hospitalized, Woodland police Sgt. Victoria Danzl told Sacramento's KCRA. 
MAN CHARGED WITH KILLING 4 MAINE MARITIME STUDENTS IN FIERY DECEMBER CAR CRASH
Investigators determined that the driver who refused to pull over was a 13-year-old boy driving a stolen vehicle. The boy was taken into custody for vehicular manslaughter and negligence and evading causing injuries – both felonies.
After receiving medical treatment, the driver was booked into the Yolo County Juvenile Hall. His identity was withheld because of his age. 
Authorities shut down the area amid the investigation. The roadway was re-opened just before 2:30 a.m. 
CLICK HERE TO GET THE FOX NEWS APP 
California Highway Patrol is investigating the crash.