ESPN commentator Stephen A. Smith defended former President Donald Trump from accusations that he's a racist, saying Trump's "not against Black people" during a new interview, while reiterating he wouldn't support him in an election.
Smith, known for his brash commentary, claimed that he once had a friendship with Trump, a fellow New Yorker, and that they used to talk sports. Smith spoke fondly of their relationship, saying he "thoroughly enjoyed talking to him," though he did say that he would not vote for Trump for president, claiming that the man has changed since getting into politics.
Smith made his comments during the Semafor Media Summit on Monday.
STEPEHEN A. SMITH AND JAY WILLIAMS HAVE HEATED DEBATE OVER KYRIE IRVING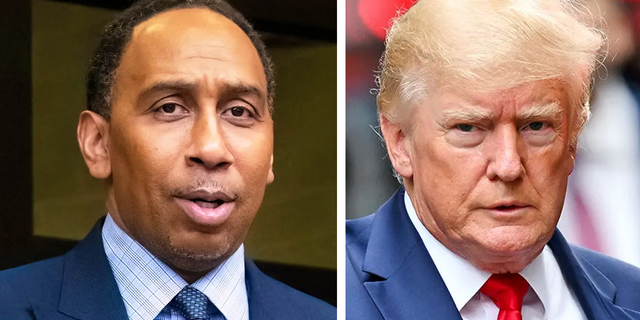 In a clip from the interview, Smith claimed that he "knew Trump" before he ran for office. He said, "I thoroughly enjoyed talking to him. He was a huge sports fan."
"He used to throw a lot of events at his casinos and stuff like that and I genuinely liked him," he said. "I didn't know who this guy was, running fo president. Um, I think he's changed."
Trump, a supporter of Democrats politically for decades before becoming a Republican, enjoyed celebrity status in New York and around the country as a real estate mogul and reality television star.
Despite his falling out with Trump, Smith defended the former president and 2024 GOP presidential frontrunner from some of the intense media attacks that have been made against him, including that he harbors racist views.
MSNBC'S JOY REID SAYS GOV. ABBOTT, GOP HAVE A 'LYNCHING VIBE', 'LUST' TO HURT OR 'KILL' POLITICAL OPPONENTS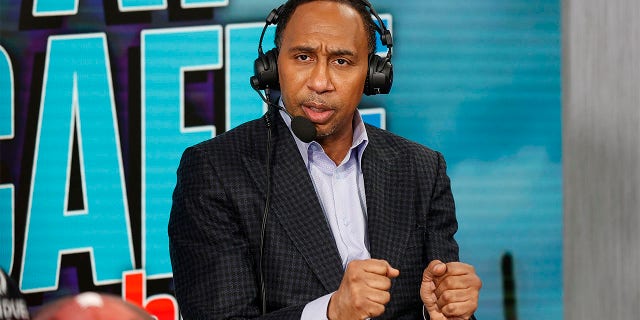 "But I will tell you this, I think when people call him racist and stuff like that – I've never thought about Trump like that," he said.
He declared, "He's not against Black people, he's against all things not named Trump. There's a difference." The summit audience broke out into laughter at the observation. 
Elsewhere during the interview, Smith noted that he would not vote for Trump despite having conservative views on several issues. He said he is not "beyond voting Republican," but affirmed, "I am beyond voting for Trump."
CLICK HERE TO DOWNLOAD THE FOX NEWS APP
Smith has previously hinted that he does not support progressives in power. During an interview with Fox News anchor Jesse Watters last year, the commentator slammed Democrat policies, saying, "There is no question that we should be against an extremely progressive agenda that is calling for people to be released from prison on multiple occasions, that's ignoring a lot of crime that's taking place in the streets."