Showers and thunderstorms will continue along with heavy rain that could lead to flash flooding along the Gulf Coast, in the Southeast and in Florida on Thursday, as tropical moisture surges towards the coast.  
FORT LAUDERDALE FLOODING FORCES AIRPORT TO CLOSE, LEAVES DRIVERS STRANDED FOR HOURS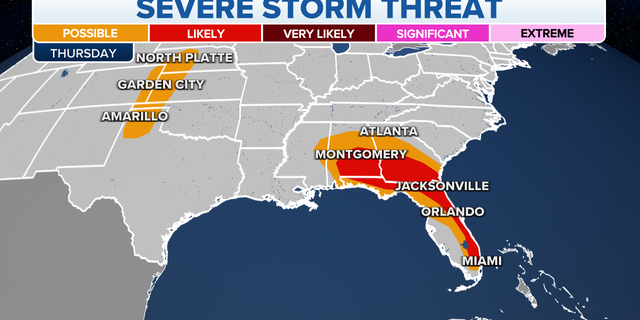 Some areas could receive 2-4 inches of rain on top of saturated ground.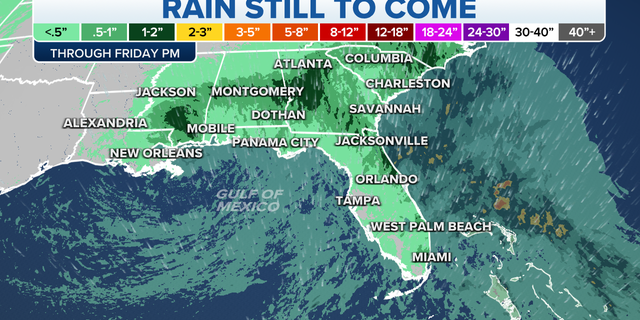 Record-breaking warmth will be the story from the Great Lakes toward the Northeast on Thursday and Friday.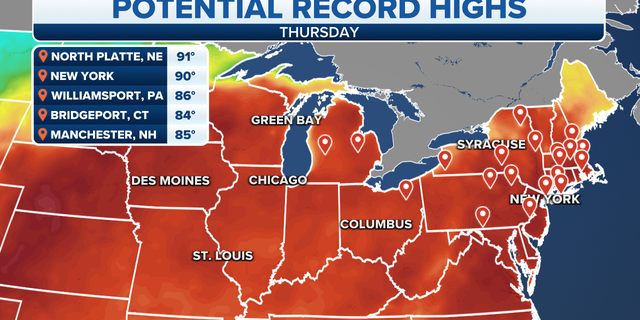 CLICK HERE TO GET THE FOX NEWS APP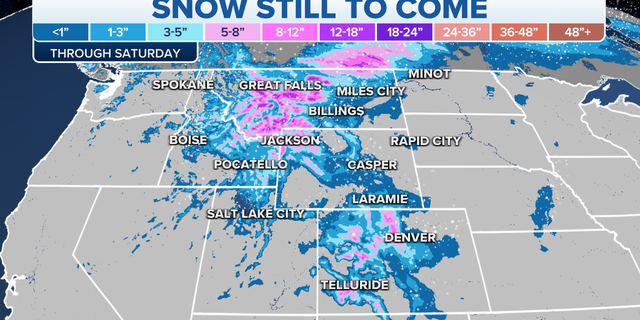 The next big cold front will move into the Northwest and northern Rockies, bringing heavy snow to the mountains and the next round of strong-to-severe weather for the Plains this weekend.