Gervonta "Tank" Davis and Ryan Garcia's upcoming fight is undoubtedly the most anticipated bout of the year. The verbal jabs began once both undefeated boxers signed, sealed and delivered their names on the dotted line for April 22. 
As the countdown creeps closer to fight night, it is no surprise that Davis and Garcia have yet to tone down the trash talk.
"He's [Garcia] not in the same class as me," Davis told Fox News Digital in a recent interview. "I have the full package. I don't think he has the full package with his overall ability."
Tank previously referred to Garcia as an incomplete fighter who lacks "footwork" and "IQ" at last month's press conference and face-off. While Garcia packs a powerful left hook, Davis sees no need to alter his preparation with a fighter he believes fails to measure up to him in terms of skill set.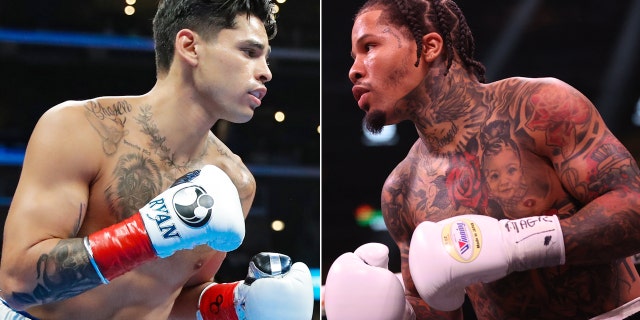 UKRAINIAN BOXER WLADIMIR KLITSCHKO, BROTHER OF KYIV MAYOR, RIPS IOC FOR ALLOWING RUSSIANS TO COMPETE
"He [Garcia] doesn't bring any concern for me to need to change up my game plan," says Tank. "I don't want to sound cocky. I wouldn't know until I get in the ring with him – his movement, his hand speed. I'll fill him out overall, break him down by his mistakes, and then we'll get him out of there." 
A previous concern was the agreement to fight at a particular weight. While Ryan Garcia wanted to fight at 140 pounds, he ultimately agreed to 136, which is slightly above the lightweight limit of 135. Gervonta Davis believes Garcia's weight and height advantage poses no threat, but enforced a 10-pound rehydration clause for precautionary measures. Tank previously slammed Garcia as "lazy" for his attempt to fight above the weight limit, as opposed to simply training in order to make the weight. Despite receiving criticism for placing the clause, Davis is adamant on Garcia's payment if he fails to abide by it.
"I wouldn't care too much, but he definitely has to pay that fine, [if he's overweight]," Tank says.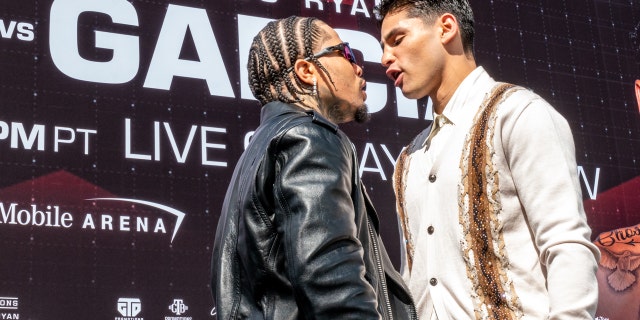 JAKE PAUL SAYS TOMMY FURY IS 'MY SON' DESPITE LOSS THAT RESULTED FROM 'MY WORST TRAINING CAMP EVER'
Both Davis and Garcia are in the prime of their careers with high knockout percentages of 93% and 83%, respectively. 
Tank's' last fight against Hector Garcia, this past January, ended in a TKO. Ryan Garcia's most recent bout ended in a traditional knockout against Javier Fortuna last July. Davis looks to increase his knockout percentage against Garcia with a predicted "seventh or eighth round knockout."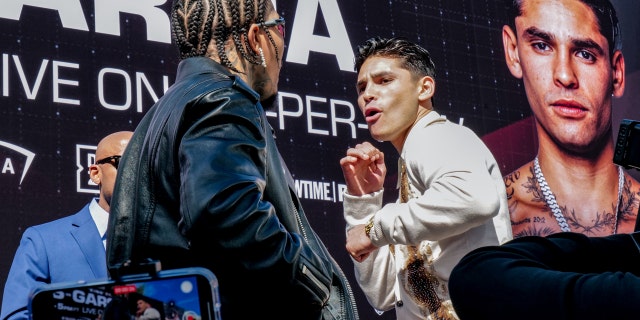 CLICK HERE TO GET THE FOX NEWS APP
The stage is set for a clash of the undefeated lightweights to take the ring at T-Mobile arena in Las Vegas on April 22. 
The winner positions himself to be the future face of boxing.