"Grease" fans: a new series is here. 
The new Paramount+ TV musical "Grease: Rise of the Pink Ladies" takes place four years before Sandy Olsson ever attended Rydell High or met any of the Pink Ladies and tells their origin story. It stars Marisa Davila, Ari Notartomaso, Cheyenne Isabel Wells and Tricia Fukuhara as the founders.
Audiences were first introduced to the iconic girl group, the Pink Ladies, in the 1978 musical "Grease." The group consisted of Betty Rizzo, Marty Maraschino, Frenchie and Jan, with Sandy joining them at the start of the movie.
Here's a look back at the original Pink Ladies. 
OLIVIA NEWTON-JOHN ADMITTED SHE HAD A CRUSH ON 'GREASE' CO-STAR JOHN TRAVOLTA, CALLING ATTRACTION 'MAGIC'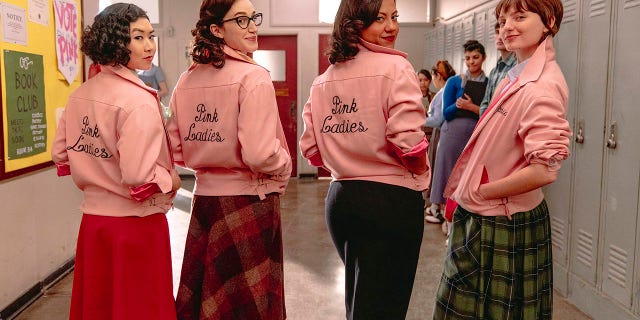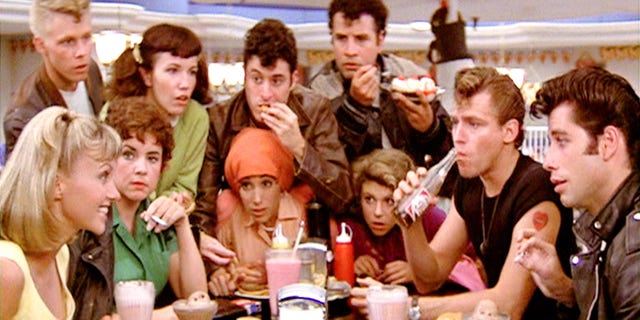 Olivia Newton-John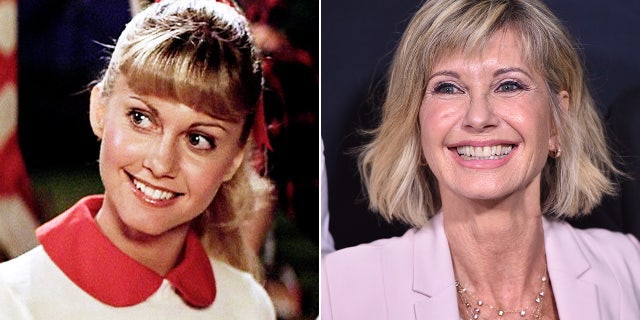 By the time Olivia Newton-John was introduced to audiences as Sandy Olsson in "Grease," she was already a multiple Grammy Award-winning artist with nine successful studio albums under her belt and seven back-to-back No. 1 singles, including "I Honestly Love You," "Something Better To Do" and "Come On Over."
Prior to starring in "Grease," Newton-John was known for being a country music artist, with her first Grammy win being in the best country female category. She was also named CMA female vocalist of the year in 1974. It was the first time that honor was given to a British artist, a move that caused some to protest in the country music community since she was picked over Nashville-based artists like Dolly Parton and Loretta Lynn.
"Grease" was the biggest box office hit of 1978 and led Newton-John to alter her style when it came to her future albums as she embraced the bad girl Sandy persona. For the cover of her 10th studio album, 1978's "Totally Hot," she posed in an all-leather outfit.
In 1980, Newton-John starred alongside Gene Kelly and Michael Beck in the musical "Xanadu." Although the movie wasn't very successful, the soundtrack was a huge success. It was certified double platinum. Her song "Magic" for the film became her biggest hit up to that point, reaching No. 1 on the charts.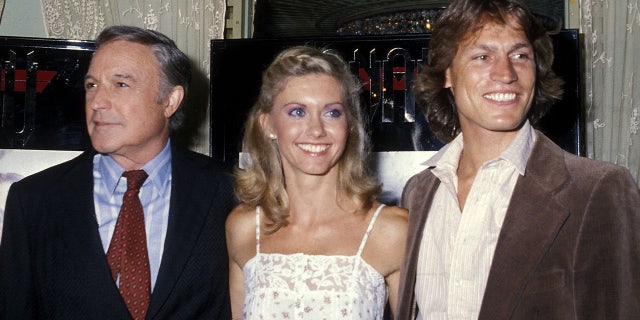 In 1981, the singer released her most successful album, "Physical," her 11th studio album. The album itself was certified double platinum with its lead single, "Physical," spending 10 weeks at the top of the Billboard Hot 100. 
She went on an international tour following the release of "Physical," which was filmed for the HBO special "Olivia In Concert." In 1983, she reunited with her "Grease" co-star, John Travolta, in the movie "Two of a Kind."
Newton-John continued to release albums throughout the mid- to late-1980s. In 1992, she released her third compilation album, "Back to Basics: The Essential Collection 1971–1992." At the time, she had planned a big promotional tour, but it was ultimately canceled when she was diagnosed with breast cancer.
Following her diagnosis, Newton-John focused on raising money for breast cancer research, donating all the sales from her "Stronger than Before" album to research.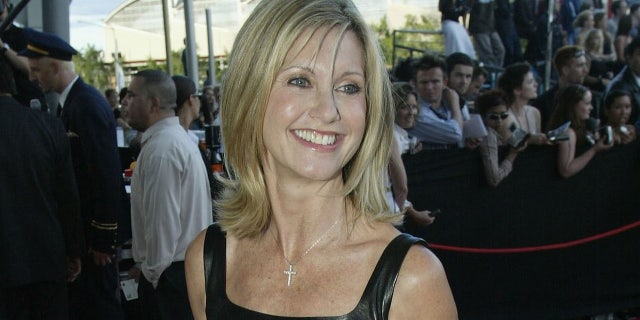 During the late '90s and early 2000s, Newton-John won a Daytime Emmy Award for an appearance on "As The World Turns" and was inducted into Australia's ARIA Hall of Fame. She also appeared in "A Mom For Christmas," "A Christmas Romance," "Murphy Brown," "Bette," "A Few Best Men" and two episodes of "Glee," in which she recreated the music video for "Physical."
She continued to tour and perform from 2012 to 2017 and started a Las Vegas residency in April 2014. While the residency was only meant to last until August 2014, it was extended by two years and ended in December 2016 after 175 shows.
Her final public performance was in February 2020 at the Fire Fight Australia charity event. In January 2021, she released her final single, "Window in the Wall," alongside her daughter.
Newton-John married Matt Lattanzi in 1984 after meeting him in 1980 on set of the film "Xanadu." The two had one daughter, Chloe Lattanzi in 1986, before divorcing in 1995. She then dated Patrick McDermott in 1996, and they were together for nine years. Following their breakup, McDermott went missing while on a fishing trip and remains missing to this day.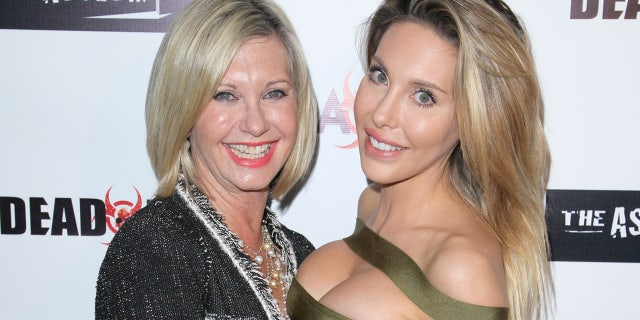 The singer started dating John Easterling in 2007. The two, who had first met in the early 1990s, tied the knot in 2008 and were together until her death in 2022.
OLIVIA NEWTON-JOHN'S DAUGHTER CHLOE REVEALS 'PROMISE' SHE MADE TO MOTHER BEFORE HER DEATH
In 2013, Newton-John's cancer, which had been in remission, returned and had spread to her shoulder. However, she didn't publicly announce the diagnosis until 2017, revealing it had also spread to her lower back, and progressed to stage IV. 
Newton-John died in August 2022 at the age of 73. 
Many celebrities paid tribute to the music legend, including her "Grease" co-star and friend Travolta who took to Instagram, writing: "My dearest Olivia, you made all of our lives so much better. Your impact was incredible. I love you so much. We will see you down the road and we will all be together again. Yours from the first moment I saw you and forever! Your Danny, your John!"
Stockard Channing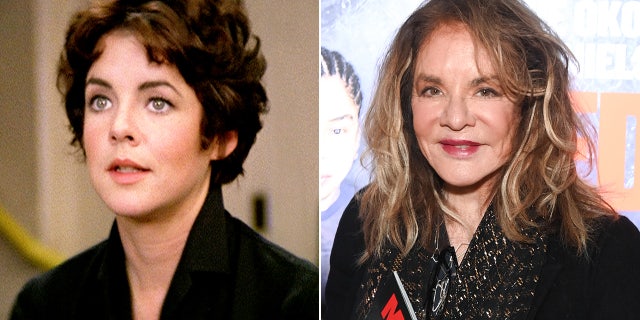 Prior to starring as Rydell High's resident bad girl Betty Rizzo in "Grease," Stockard Channing had only appeared in a few roles, including "The Fortune," alongside Warren Beatty and Jack Nicholson.
Following the success of "Grease," Channing continued to act, appearing in "Silent Victory: The Kitty O'Neil Story," 13 episodes of "Stockard Channing in Just Friends," "The Stockard Channing Show" and "Without a Trace." She also appeared in star-studded movies, including "Heartburn" with Jack Nicholson and Meryl Streep, "The Men's Club" with Jennifer Jason Leigh and "A Time of Destiny" with Melissa Leo.
A few years after "Grease," Channing returned to her roots, starring as the female lead in the Broadway show "They're Playing Our Song." She then appeared in the off-Broadway production of "A Day in the Death of Joe Egg," reprising the role on Broadway in 1985 and winning a Tony Award for best actress in a play.
She was also nominated for Tony Awards for her performance in the Broadway play "The House of Blue Leaves" in 1986 and "Six Degrees of Separation" in 1990, getting two more nominations in the '90s for "Four Baboons Adoring the Sun" and "The Lion in Winter." In 1998, she appeared in the play "Women in Mind."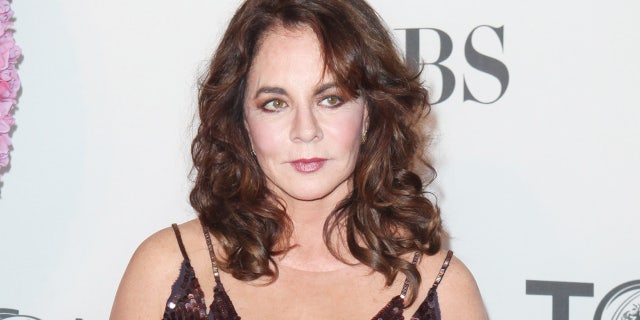 During this time, Channing earned an Emmy nomination for her part in the miniseries "Echoes in the Darkness." She also appeared in "Tidy Endings" and "The Room Upstairs" with Sam Waterston, Joan Allen and Sarah Jessica Parker.
In 1993, she starred in the film adaptation of "Six Degrees of Separation," a movie that earned her an Academy Award and Golden Globe nomination. The '90s also saw her starring in "To Wong Foo, Thanks for Everything! Julie Newmar," "Smoke," "Up Close and Personal," "First Wives Club" and "Moll Flanders."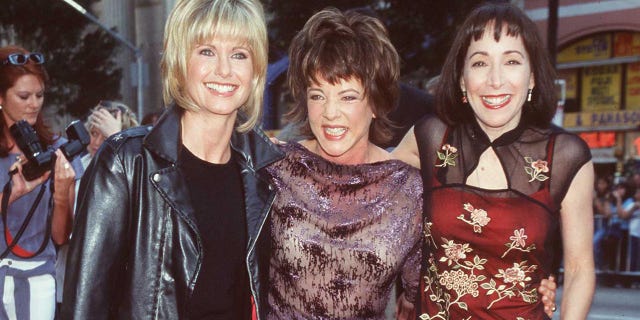 In the late '90s, she starred in "Practical Magic" with Sandra Bullock and Nicole Kidman and "Where the Heart Is," with Natalie Portman. In 1999, Channing began appearing on "The West Wing" as a guest, becoming a series regular in 2001. She won an Emmy Award for her work on the show.
From 2005 to 2006, Channing starred in "Out of Practice" with Henry Winkler, a role that earned her an Emmy Award nomination. That same year, she won the Emmy Award for her role in the Showtime TV movie "Jack." She's also won a SAG and Emmy Award for her role in "The Matthew Shepard Show."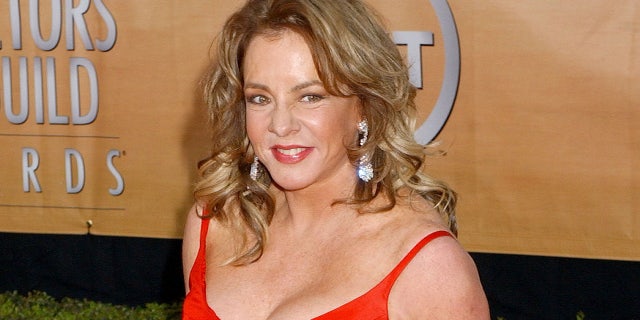 Channing was nominated for yet another Tony Award in 2009 for the musical "Pal Joey" and again for the 2011 play "Other Desert Cities." She landed a recurring role on "The Good Wife" from 2012 to 2016. Her most recent on-screen appearance was in the 2022 movie "Angry Neighbors."
In 1963, Channing married her first husband Walter Channing Jr. and was married to him for four years before they got a divorce in 1967. She then married her second husband, Paul Schmidt, who she was married to for five years, from 1970 to 1975. 
Following her divorce from Schmidt, she married David Debin and was married to him from 1967 to 1980. She then married David Rawle in 1980, divorcing him in 1988. She entered a long-term relationship with Daniel Gillham in 1990 and was with him until his death in 2014. 
Didi Conn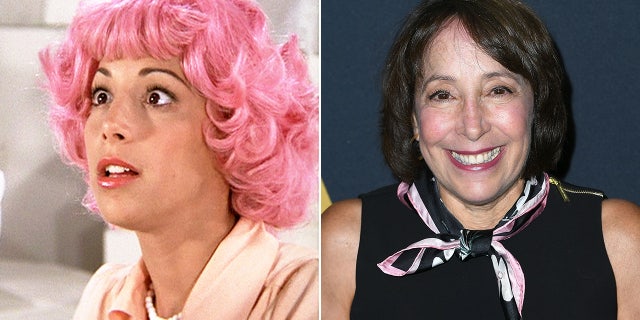 Didi Conn had her breakout role in the 1977 film "You Light Up My Life" and in the show "The Practice," a year before she appeared in the role she is most known for — Frenchy in "Grease."
After appearing in "Grease," she appeared as a guest on a few shows before voicing the character of Cupcake in "The Fonz and the Happy Days Gang" for two seasons. A few years later, she returned to the character of Frenchy in "Grease 2" as one of the few characters to return for the sequel.
She continued to appear as a guest on a number of shows, including "The Love Boat," "Hotel," "The Jetsons," "Cagney and Lacey," "Highway to Heaven" and "The Adventures of Don Coyote and Sancho Panda."
Conn starred in two successful shows in the '80s and '90s, including "Benson," from 1981 to 1985, and "Shining Time Station," from 1989 to 1993. Throughout 1995, she appeared as Stacey Jones in a series of TV movies, including "Shining Time Station: Once Upon a Time," "Shining Time Station: Second Chances" and "Shining Time Station: Queen for a Day," as well as in "Thomas and the Magic Railroad."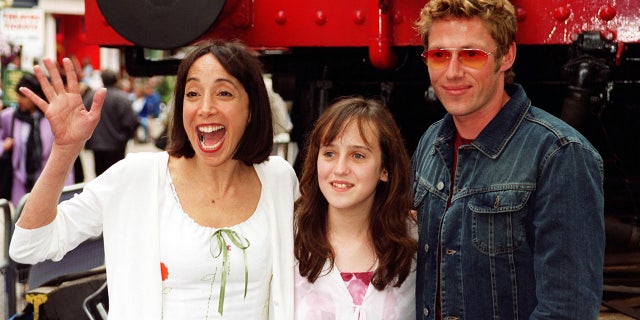 The actress appeared on stage in the Broadway plays "Lost In Yonkers," "The Green Bird' and "Say Goodnight Gracie" in the '90s and early 2000s. Throughout the rest of the 2000s, Conn had guest roles on shows like "Law & Order: SVU," "Gigantic" and "Transparent."
In 2016, Conn had a cameo in ABC's "Grease Live," making her the only actor to appear in all three screen adaptations of the franchise. She also appeared in "Most Likely to Murder," "Welcome to the Wayne" and "The Mimic," before starring in Dan Clancy's play "Middletown" from 2019 to 2021.
Her most recent on-screen role was in an episode of "Blue Bloods" in 2022.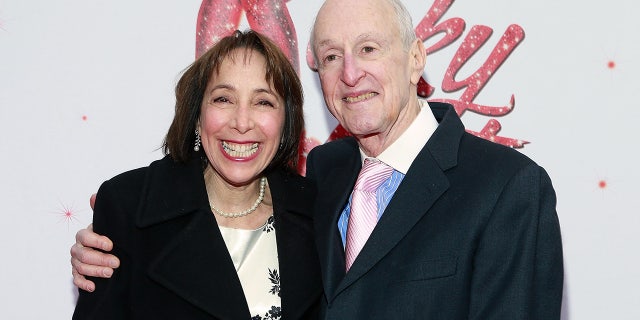 Conn married her first husband, Frank Conn, in 1975. They divorced in 1978. In 1984, she married composer David Shire. When she married Shire, she became a stepmother to his son from a previous relationship, Matthew Shire. The couple also adopted their son Daniel together. 
Jamie Donnelly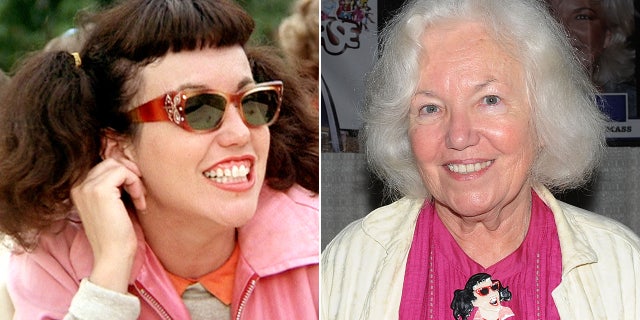 Jamie Donnelly didn't have too many screen credits to her name before appearing as Jan in "Grease," the role she is most known for. While John Travolta and Jeff Conaway were also in the Broadway production of "Grease," Donnelly was the only cast member to play the same character in both the movie and on Broadway.
After taking a 20-year break from acting on camera, Donnelly returned to the screen in 1998 in the movies "Slappy and the Stinkers" and "Can't Hardly Wait." She later appeared in episodes of "Family Affair," "The Naked Brothers Band" and "Monk."
She's also had roles on "Cyrus," "Summer with Cimorelli," "Ray Donovan," "Black Mass," "Guns for Hire," "Veep" and "All Downhill from Here." Her latest on-screen appearances were in "Cargo" and "Souvenirs."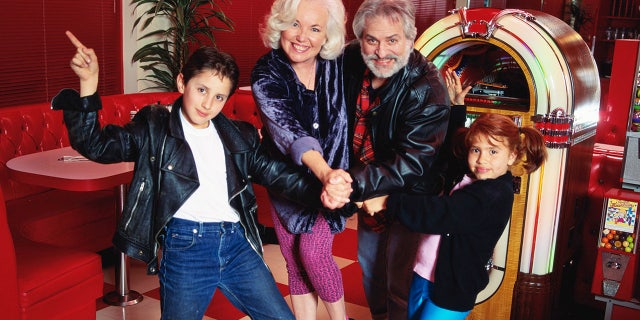 Donnelly works as an acting coach in California, where she lives with her husband, Stephen Foreman. They have two children, a son Sevi and a daughter Madden. 
Dinah Manoff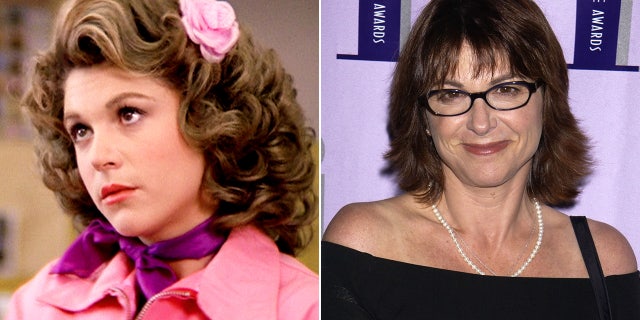 Dinah Manoff had a few roles in independent films and TV shows, such as "The Possessed" and "Soap," before landing her first role in a feature film playing Marty in "Grease."
CLICK HERE TO SIGN UP FOR THE ENTERTAINMENT NEWSLETTER
She appeared in the Academy Award-winning movie "Ordinary People" and "I Ought to Be in Pictures." She appeared in both the film and stage adaptations of "I Ought to Be in Pictures." For her role in the play, she won a Tony Award for best actress. 
Later on, she starred alongside Winona Ryder and Jeff Daniels in "Welcome Home, Roxy Carmichael," before appearing in multiple TV shows such as "Blossom," "The Golden Girls," "Nurses," "Touched by an Angel" and "Cybill." She also starred in "Empty Nest" from 1988 to 1995. 
From 2000 to 2008, she appeared in the movies "The Amati Girls," "The Lost Child," "Zigs," "A Carol Christmas" and "Bart Got a Room."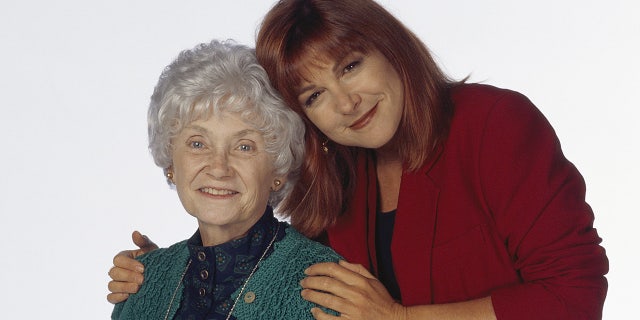 CLICK HERE TO GET THE FOX NEWS APP
Manoff was married to French designer Jean-Marc Joubert from 1980 to 1985. She then married Realtor Arthur Mortell in 1997. The couple share twins Desi and Oliver Mortell. Their son Dashiell died in 2017 after a car accident at the age of 19.