A Texas border sheriff warned "thousands" of individuals in the U.S. are being temped by cartels to smuggle illegal immigrants into the country under the Biden administration's "open border policies."
Kinney County Sheriff Brad Coe joined "Fox & Friends First" after the arrest of a Houston school teacher in his county, warning the cartels are making "very appealing" cash offers to individuals to smuggle migrants over the U.S.-Mexico border.
"We're catching single moms, we're catching single parents, we're catching families," Coe said Tuesday, sharing smuggling arrests in his county have skyrocketed from 169 in 2021 to 741 in 2022.
CBP OFFICIALS WARN POTENTIAL ILLEGAL IMMIGRANTS THAT 'BORDER IS NOT OPEN' AS TITLE 42'S END NEARS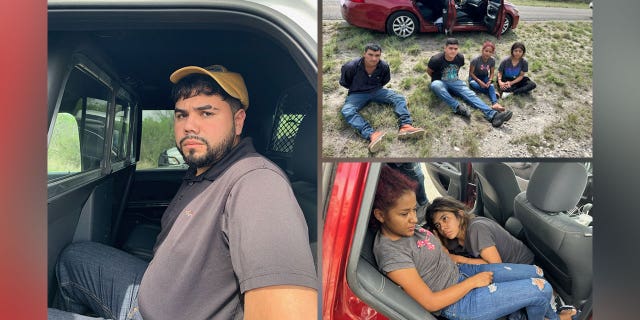 "They are promised from anywhere between $1,000 and $3,000 per person that they smuggle. So people that think they have nothing to lose or think they can get away with it, they're going to try it."
Houston school district employee Brandan Alexis Gracia was arrested over the weekend by the Kinney County Sheriff's Office after he allegedly smuggled four illegal immigrants into the country. 
"This individual here, he was a school teacher. We have arrested a lawyer, picked up a preacher and various other professionals who think that they're down here for the easy money, and they find out otherwise," Coe added.
Texas Gov. Gregg Abbott has voiced support for minimum 10-year sentences for individuals arrested for smuggling, but Coe argued there needs to be room for prosecution deals to be made to encourage these individuals to speak out.
TEXAS SHERIFF TELLS CONGRESS COUNTY 'UNDER SIEGE' AS DEPARTMENT SHARES MIGRANT SMUGGLING CASES
"If it's an automatic 10 years, we're not going to be able to interrogate them and offer them better deals if they tell us who they're working for and how they came to be part of this organization," he said.
"The 10-year part I think maybe a little steep. It's good on paper, but when you're dealing with it, with the individuals that you're catching, some of them are willing to make deals."
Coe, who told members of Congress his county is "under siege" by illegal aliens and smugglers at last month's Texas field hearing, said with the border crisis and gotaways, there is no telling how many smugglers were not caught as a result of the Biden administration's "open border policy."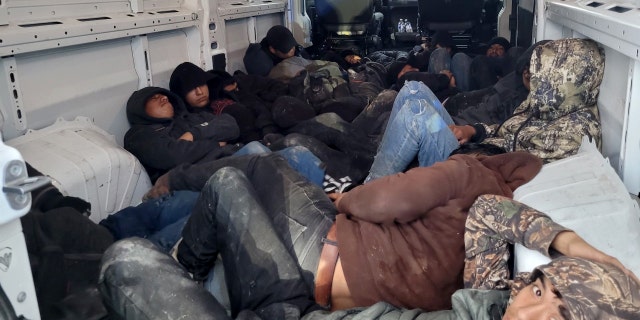 CLICK HERE TO GET THE FOX NEWS APP
"Last year, we caught 700-plus smugglers. How many did we lose? If we see a triple increase like that, how many people are we losing because of lack of manpower that I have to patrol these back roads?"
"The year prior to that was 169, and we thought we had really put a dent in it. Then 2022 came around and showed us how wrong we were."