New York County Democratic District Attorney Alvin Bragg is the true obstructionist, House Judiciary Committee chairman Jim Jordan, R-Ohio, said Tuesday after being named the defendant in a suit brought by the Soros-backed prosecutor.
Bragg alleged Jordan is violating the Constitution in an attempt by a federal official to interfere in or undermine a municipal legal case – after Jordan sought to have former Bragg associate Mark Pomerantz testify before his committee.
Pomerantz, a former federal prosecutor who clerked for Supreme Court Justice Potter Stewart, had resigned his post in Bragg's office out of frustration the prosecutor wasn't pursuing a case against Trump at the time – writing a book called "The People v. Donald Trump" in the absence of a lawsuit of similar nomenclature.
Jordan told Fox News he will hold a hearing in New York focusing on violent crime in the borough of Manhattan, where Bragg is chief prosecutor. 
DEMS IGNORE WEAKNESS OF TRUMP INDICTMENT: GINGRICH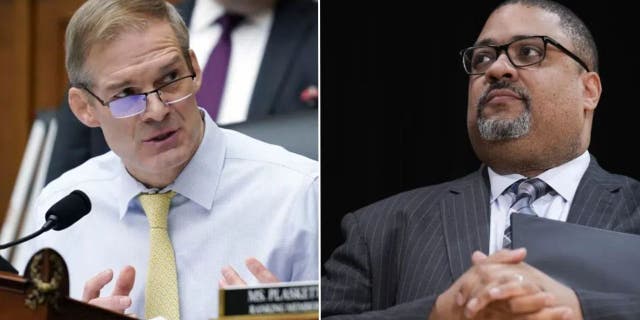 "They're obstructing our investigation," Jordan said on "Special Report."
"We have a constitutional duty to get to the facts, particularly when you have a district attorney interfering with the most important election we have, which is the election of the commander-in-chief; the president of the United States."
Jordan said his committee has jurisdiction in part because Bragg used federal funds in indicting Trump "for no crime."
The lawmaker said Bragg instead got incensed Congress began asking questions about the suit, claiming the prosecutor decided to sue because the committee wants to speak with Pomerantz.
"He takes us to court because we want to talk to someone who left the DA's office a year ago, who went out and wrote a book on this very subject, did all kinds of interviews, was pushing to go after President Trump before he got there," Jordan said.
TRUMP TELLS TUCKER HE HAS DOUBTS ABOUT BIDEN SEEKING REELECTION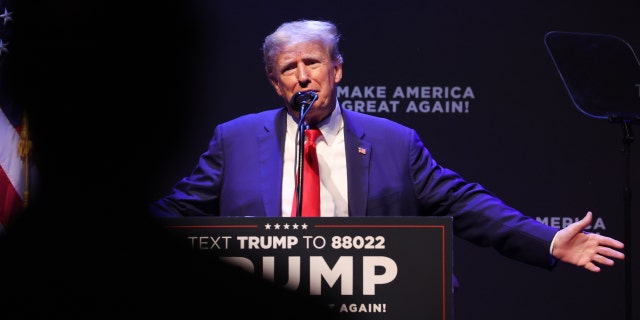 He noted Pomerantz went public with his book, but now it is untoward to have him appear before Congress.
"They're obstructing our constitutional duty to do oversight," Jordan added, pointing to the New York City crime wave happening in Bragg's jurisdiction and the outer boroughs.
He said it is clear Bragg would rather focus on politics than public safety, leading his committee to feel the need to hold such a hearing in the Big Apple.
Jordan also noted several Trump detractors have either backed the former president or criticized Bragg's case against him – specifically naming former FBI Assistant Director Andy McCabe.
CLICK TO GET THE FOX NEWS APP
Other frequent Trump foils like former Florida Gov. Jeb Bush and Sen. Mitt Romney, R-Utah, have expressed critique of Bragg's suit.
Bush recently pointed out Bragg's Democratic predecessor, Cy Vance Jr., declined to bring suit against Trump, adding that Trump's proverbial "jury" in this regard should be "the voters."