Los Angeles Lakers forward Anthony Davis nearly cost the team an immediate spot into the NBA playoffs on Tuesday night when he fouled Minnesota Timberwolves guard Mike Conley Jr. with seconds remaining in the fourth quarter.
The Lakers were up three points in the final seconds and all Davis had to do was close out on Conley as the guard tried to take a last-second three-pointer to tie the game. Davis ran into Conley on the close out and Conley sunk all three free throws to tie the game.
CLICK HERE FOR MORE SPORTS COVERAGE ON FOXNEWS.COM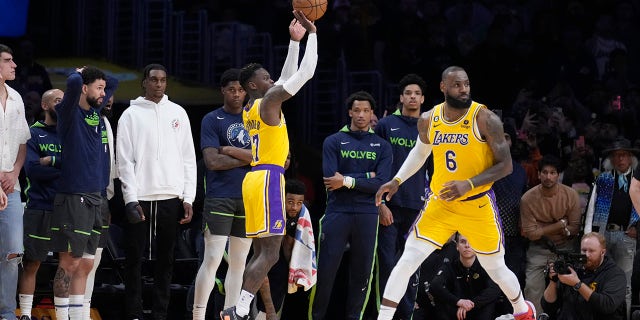 The foul essentially negated Dennis Schroder's go-ahead bucket with 1.4 seconds remaining.
"It's unfortunate A.D. had a brain fart and messed his game-winner up," LeBron James said after the game, pointing to Schroder.
Davis came over and apologized.
The Lakers' big man showed up in the box score as Los Angeles won in overtime 108-102
LAKERS RALLY BACK FOR OVERTIME VICTORY IN PLAY-IN TOURNAMENT TO CLINCH SEVENTH SEED IN NBA PLAYOFFS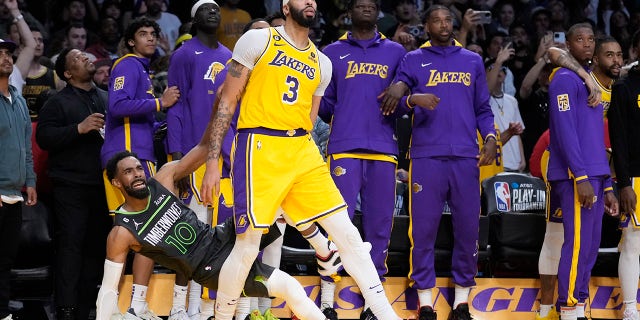 Davis played 43 minutes and had 24 points, 15 rebounds, four assists, three blocks and two steals. James had 30 points to lead the Lakers in 45 minutes. He added 10 rebound and six assists in the win.
"It took everything out of us to get to where we are, and it took more out of us tonight," Davis said. "But we've got a couple of days before we go to Memphis to start preparing for them. It's been a battle. It's been an up-and-down season for us, but now is the time to show who we are, and we showed it tonight."
Schroder had 21 points, four rebounds and two assists.
"Once you get to the end of things, to have everyone healthy, to be playing in the type of rhythm we're playing in, to defend at the level that we're defending at, going into the most important time of the year, you can't ask for a better situation," Lakers coach Darvin Ham said.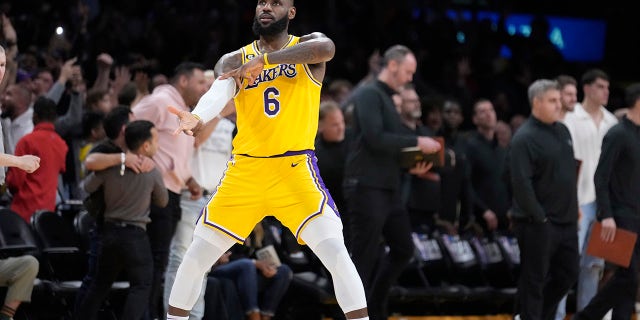 CLICK HERE TO GET THE FOX NEWS APP
The Lakers will play the Memphis Grizzlies in the first round of the playoffs.
The Associated Press contributed to this report.