Hotel security guards found a woman dead in an oceanfront Miami Beach hotel room rented by a married Los Angeles music mogul.
David Bolno, whose clients have included Justin Bieber, Post Malone, Drake and more, left the Setai hotel around 4:30 a.m. on March 30, according to Miami Beach police, who cited surveillance video of his departure.
The department told Fox News Digital Thursday morning that Bolno was not considered a person of interest as they investigated the death of Laura Lozano, 34.
Around nine hours after he departed, the front desk attempted to contact his room regarding a missed checkout. No one picked up, according to police documents.
FLORIDA MAN: WILDEST REAL-LIFE TALES IN SUNSHINE STATE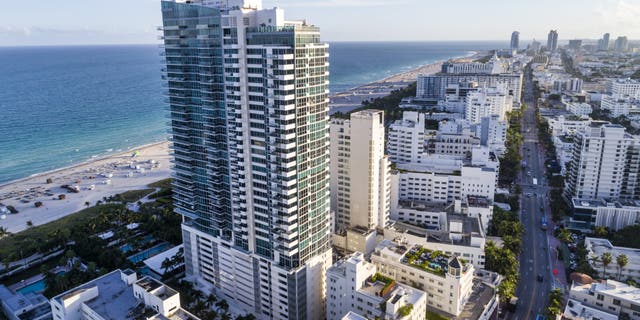 So the hotel called Bolno nine hours later asking him to check out of room 2805, the one-bedroom suite with an ocean view, according to city police. "He stated he had already checked out and needed the female in his room out of his room," an incident report states. 
Security guards went to check on the room and found Lozano "supine" in the bathtub. They attempted CPR and called for help, but first responders declared Lozano dead around 1:22 p.m.
Responding officers found traces of "an unknown substance" in multiple places inside the room, according to the incident report.
FLORIDA BEACH RANKED 'DEADLIEST' IN US DUE TO SHARK ATTACKS, HURRICANES
A hotel spokeswoman said the organization was cooperating with investigators and deferred questions to Miami Beach police.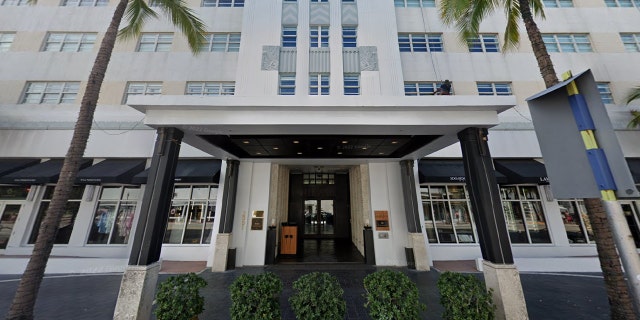 "There is an open death investigation pending the toxicology report from the Medical Examiner's Office to determine the official cause of death," Miami Beach police spokesman Ernesto Rodriguez said. "Mr. Bolno has cooperated with our investigation and is not a person of interest."
Similar rooms are listed for around $2,500 a night.
Bolno's firm, NKSFB, did not immediately respond to requests for comment.
Police found Lozano in possession of a card identifying her as a permanent resident of the U.S. but could not pin down an address. 
Bolno told the Daily Mail that Lozano was an aspiring artist who had been recording music in his room before she died.
"I wasn't there when they found her," he told the outlet. "It was really sad, she was someone I really liked, and she was a good person."
CLICK HERE TO GET THE FOX NEWS APP
The exclusive beachside hotel sold for $90 million in 2014, according to the St. Augustine Record.
Bolno, who is married, lives in an $11 million Los Angeles mansion with his family.
In addition to representing musicians, athletes and other entertainers, his company bio says he "advises record companies, recording studios and high net-worth individuals."
Not much information about Lozano was available Thursday.