MSNBC host Joy Reid claimed that Governor Greg Abbott's push to pardon an Army sergeant convicted of murder of a Black Lives Matter protestor threatening him with a gun is evidence that the GOP is bringing back a "lynching vibe" to America.
Reid made the comments during the latest episode of MSNBC's "The ReidOut," where she spoke to MSNBC senior political strategist Matthew Dowd who called the pending pardon an "attack on our democracy."
During the same segment Reid also declared that Republicans seem to have a "sort of lust" for hurting political opponents. 
ARMY SERGEANT INDICTED FOR MURDER IN 2020 AUSTIN RIOT SHOOTING PLEADS SELF-DEFENSE: POLICE INVESTIGATOR AGREES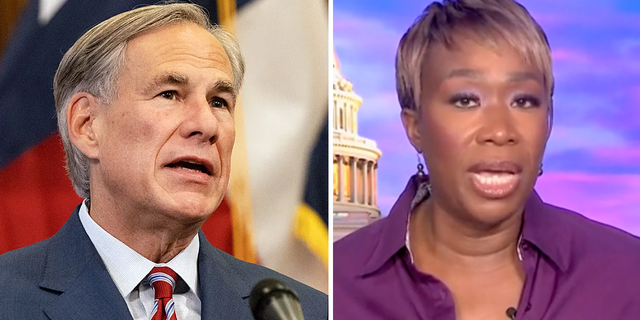 Reid launched into her attack by describing the case Abbott has announced he is seeking pardon for. Over the weekend the Texas governor claimed he intends to pardon Army Sergeant Daniel Perry, who was recently "convicted of murder on Friday for shooting and killing a Black Lives Matter protester holding an AK-47 after the gun was raised toward him," Fox News Digital reported.
The outlet added that "The Austin Police Department concluded at the time that Perry acted in self-defense," as the protestor, Garrett Foster raised his firearm at Perry while surrounding his car with other BLM protestors on July 25, 2020. 
As Foster pointed the gun at Perry's face, the sergeant shot and killed him with a handgun he kept on him for self-defense.
Reid discounted Abbott's pardon, citing the prosecutor's position on Perry's actions. She said, "Foster was legally carrying a semiautomatic rifle in the open carry state. And Perry claimed to police he shot in self-defense, but prosecutors argue that Perry instigated the confrontation."
Reid also mentioned how Abbott supported Kyle Rittenhouse when he killed two men and injured a third in self-defense during Black Lives Matter riots in Kenosha, Wisconsin. 
While speaking to Dowd, she noted that Abbott's behavior indicates some Republicans are pushing to bring back the "19th century" "lynching vibe."
SOROS DA PUT MURDER CASE ON 'BACK BURNER' BECAUSE IT DOESN'T 'FIT' LIBERAL AGENDA: VICTIM'S FAMILY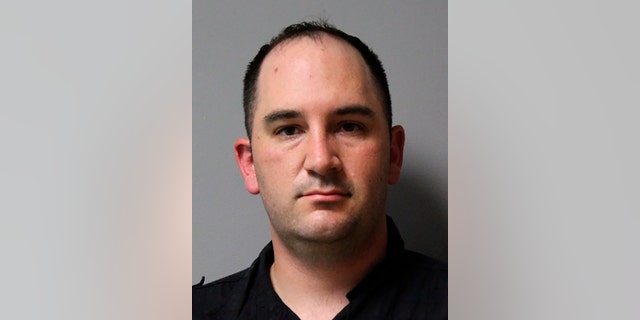 She said, "You have Republicans in multiple states, including Florida, passing and pushing laws that will allow people to hit Black Lives Matter protesters or any protesters they like with their cars. This was after the Charlottesville murder by car of a white woman who was a Black Lives Matter protester."
She added, "They have seemed to have gotten back into lynching, hanging, all sorts of other Draconian 19th century fare. What is going on with Republicans that they seem to be bringing back the lynching vibe?"
Dowd responded by giving his take that if Perry was Black, Abbott would've never sought a pardon. He said, "Well, I mean, I would be surprised if this was an African American who shot somebody in Austin, Texas, that the governor of Texas would be weighing in saying this person is not guilty and should be pardoned."
Dowd then claimed that Abbott's pardon constituted an "attack on democracy" because it's an attack on the jury that found Perry guilty. He stated, "this is another attack on our democracy … This is an attack of a jury, which is in our Constitution in the Seventh Amendment – the right to jury trial – that basically takes the power of citizens away to hold anybody accountable."
CLICK HERE TO GET THE FOX NEWS APP
Reid then claimed, "Fascism has many features. And one of them is this sort of lust to be able to harm or kill your political opponents. And it feels like across the board on the right, there is this kind of sort of lust for that, right? For we need to be able to not let our political opponents vote, but also to hurt them or worse."
Fox News Digital reached out to Gov. Abbott's office for a comment on Reid's charge and is waiting for a response.
On Saturday, MSNBC regular Kurt Bardella attacked Abbott as "endorsing the murdering of Black people."