The North Korean launch that sparked Japan to issue a warning to citizens of its northernmost main island to "evacuate immediately" may have involved a "new type of ballistic missile," a South Korean military official says. 
The official, speaking to Reuters, said South Korea is "still analyzing details like the trajectory, altitude and range, with the possibility that it carried a solid-fuel propellant." 
If the missile was a solid-fuel ICBM – which is easier to transport and can be fired faster than missiles using liquid propellants – it would be North Korea's first test of such a missile, according to The Associated Press. 
"So far we assess that they fired a new type of ballistic missile with an intermediate or intercontinental range," the official said to Reuters, adding that the missile appeared to have been displayed at a recent North Korean military parade. 
NORTH KOREAN MISSILE PROMPTS JAPAN TO CALL FOR FALSE ALARM EVACUATIONS IN HOKKAIDO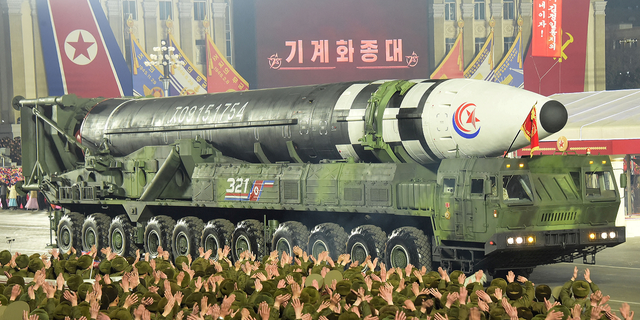 The missile took off near Pyongyang and landed about 620 miles away in waters off the east coast of North Korea around an hour later, Japan's coast guard reportedly said. 
The launch prompted Japan to warn residents of Hokkaido – its northernmost main island – to take cover, warning that it was likely to fall near there around 8 a.m. local time. 
"Evacuate immediately," read a message sent to residents. 
But the message later was retracted after an analysis determined the missile had no chance of landing in Japan's territory, according to Chief Cabinet Secretary Hirokazu Matsuno. 
NORTH KOREA IGNORES SOUTH'S PHONE CALLS 5 DAYS IN A ROW, LIKELY PROTESTING US MILITARY DRILLS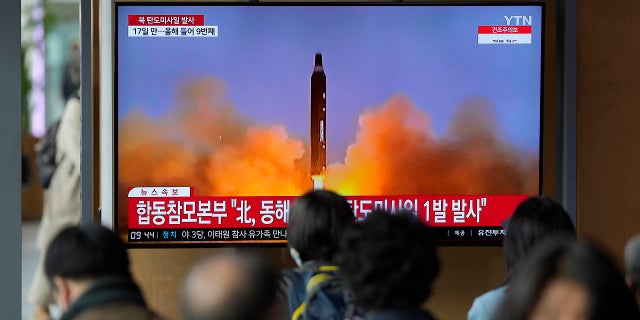 "The J-Alert warning was issued to inform citizens of the danger of a falling missile to prioritize citizens' safety," he said, according to Reuters. 
"We did not correct the information issued by the J-Alert," he added. 
The White House said it "strongly condemns" the launch, describing the test as being one involving a "long-range ballistic missile." 
"The President and his national security team are assessing the situation in close coordination with our allies and partners," National Security Council Spokesperson Adrienne Watson said in a statement. 
CLICK HERE TO GET THE FOX NEWS APP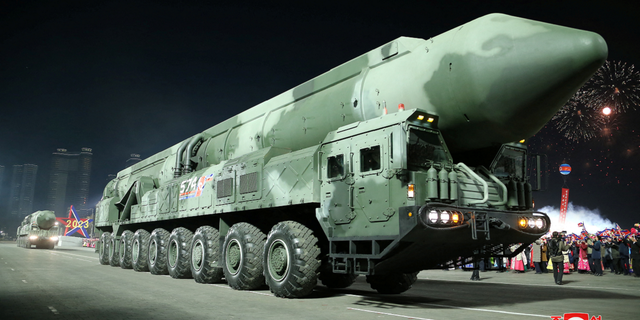 "This launch is a brazen violation of multiple U.N. Security Council resolutions and needlessly raises tensions and risks destabilizing the security situation in the region," she continued. "This action demonstrates that the DPRK continues to prioritize its unlawful weapons of mass destruction and ballistic missile programs over the well-being of its people." 
"We urge all countries to condemn these violations and call on the DPRK to come to the table for serious negotiations," Watson also said. "The door has not closed on diplomacy, but Pyongyang must immediately cease its destabilizing actions and instead choose diplomatic engagement." 
Fox News' Andrea Vacchiano contributed to this report.