Every team around MLB seems to have their own unique way of celebrating when a teammate hits a home run. Whether it's a fancy suit jacket or an iced out chain, it's always a party in the dugout. 
But the Baltimore Orioles brought a real party element to their dugout on Monday night when Ryan Mountcastle went deep at Camden Yards. 
Last season, it was a big Orioles chain that players would put on their teammate when he hit a round tripper and returned to the dugout. This year, though, things have changed with a funnel. 
CLICK HERE FOR MORE SPORTS COVERAGE ON FOXNEWS.COM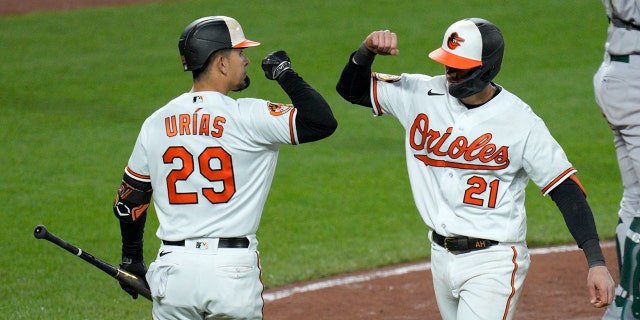 Yes, a drinking funnel that you'd normally see beer poured down at parties. 
No, there are no alcoholic beverages consumed by the slugger, but rather water. 
Mountcastle was seen drinking from the orange and black lead as his teammates poured a water bottle into the orange funnel. He got down on one knee and chugged the water as his teammates looked on. 
ORIO,ES' GRAYSON RODRIGUEZ SHARES 'PRETTY SPECIAL' MOMENT WITH DAD AFTER MLB DEBUT
Orioles fans were in the comments loving the new celebration with one fan saying "after this, we may never lose again."
Baltimore didn't lose this game at least, defeating the Oakland Athletics, 5-1, thanks in part to Mountcastle's two-run homer that came off A's starter JP Sears.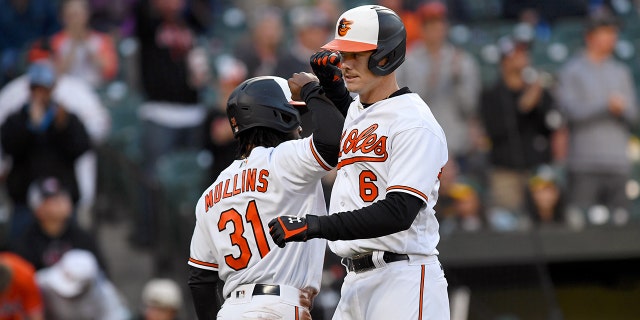 But Mountcastle wasn't the only Orioles player to get the funnel treatment. 
Adley Rutschman crushed a solo homer to left field in the bottom of the third inning to make it a 3-1 game, and he was quick to complete his funnel assignment when he got back to the dugout. 
BREWERS OUTFIELDER SAYS 'USUALLY SOMETHING GOOD HAPPENS' IN WIFE'S ABSENCE AFTER HITTING WALK-OFF RUN
Then, Austin Hays hammered a solo shot himself to center field in the bottom of the sixth inning to make it 4-1, and he was met with the funnel once he got through the line of high fives in the dugout. 
So one thing is for certain with this new celebration: As long as the Orioles hit home runs, players are going to remain hydrated.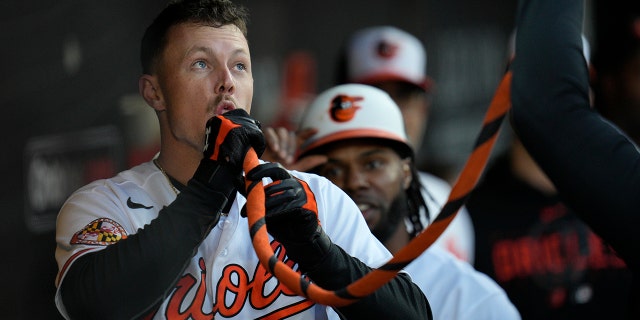 CLICK HERE TO GET THE FOX NEWS APP
Now that's a win-win.