The Pentagon is asking Congress for nearly $2 billion for artificial intelligence in its budget proposal for the next fiscal year, which one expert said will help the U.S. keep pace with China in "the arms race of our generation."
The proposed FY2024 budget asked for $1.8 billion for AI as part of the Pentagon's Research, Development, Test & Evaluation (RDT&E) budget. The FY 2023 budget request didn't attach a dollar figure to AI, while the FY 2022 budget sought $874 million for AI.
Parham Eftekhari, Executive Vice President of CyberRisk Alliance, said the increase would put the U.S. somewhere in the neighborhood of China's budget, which reportedly is already spending about $1.6 billion for military AI development.
"It's difficult to gauge if the U.S. is ahead or behind AI spending because public estimates on Chinese spending are unverified, but we should assume China and the U.S. are in a race to achieve superiority in the use of AI for national security purposes," Eftekhari said.
NASA AI MODEL COULD HELP WORLD PREPARE FOR IMPACT OF SOLAR STORMS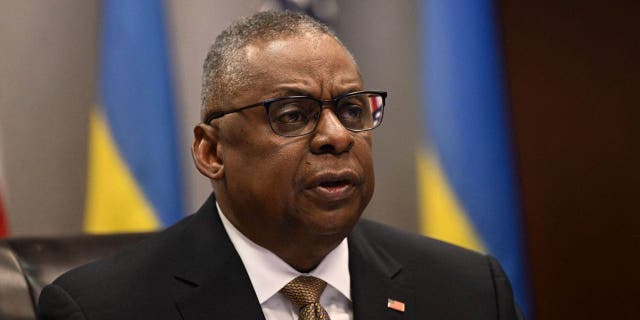 He said the higher spending level would help the military better understand both the threats and opportunities presented by the rapidly advancing sector. "AI is the arms race of our generation," he added.
Sen. Mike Rounds, R-S.D., who helps lead the Senate AI Caucus, said he "welcomes" the additional funding for AI and said spending in this area would need to stay higher than the rate of inflation to keep pace with China.
"Given the urgency of developing the Department's AI capabilities, I believe AI funding should be above the rate of inflation, something that should apply to defense spending in general," Rounds told Fox News Digital.
The office of Armed Services Committee member Sen. Gary Peters, D-Mich., who chairs the Senate Homeland Security Committee, told Fox News Digital that he "believes artificial intelligence will play a critical role in shaping the future of warfare and that the U.S. must be prepared for the application of these technologies on the battlefield to maintain military readiness and defend our troops."
The Defense Department described its higher funding request as a way to make sure it can take advantages of faster decision-making and other capabilities that AI promises.
ARTIFICIAL INTELLIGENCE 'GODFATHER' ON AI POSSIBLY WIPING OUT HUMANITY: 'IT'S NOT INCONCEIVABLE'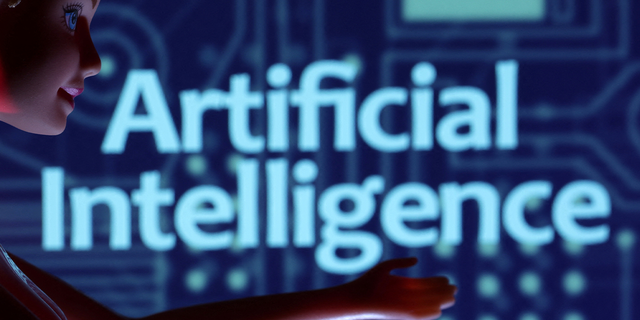 "Building enduring advantages means that the Department must also continue to innovate and modernize, enabling technical breakthroughs and integrating emerging technologies to strengthen national security and enhance defense capabilities," the Defense Department's budget request said.
"Government investment in AI will center around mission dominance and giving warfighters a competitive advantage on the battlefield. Some applications will be to create speed and efficiency around processes and decision-making. Others will be to improve predictive capabilities and accuracy," Eftekhari said.
Institute for Critical Infrastructure Technology Executive Director Joyce Hunter told Fox News Digital that RDT&E funding is typically used to support development and testing of new technologies that will be the backbone of new weapons systems and military equipment. She said AI and machine learning will also likely be used to "enhance situational awareness, decision-making and mission effectiveness."
ON PTSD AWARENESS DAY, IMPORTANT HELP FOR VETERANS, MILITARY SERVICE MEMBERS IN SEARCH OF BETTER SLEEP
"AI enabled technologies can assist in identifying and responding to emerging threats, detecting and mitigating cyberattacks, and optimizing logistics and resource allocation," she said. Hunter noted, however, that the military will also have to find ways around the potential challenges posed by AI, such as privacy, built-in bias and the responsible use of autonomous weapons.
Introducing the budget request at a recent press conference, Deputy Pentagon Secretary Kathleen Hicks called AI a "key technology" in the military's continued development.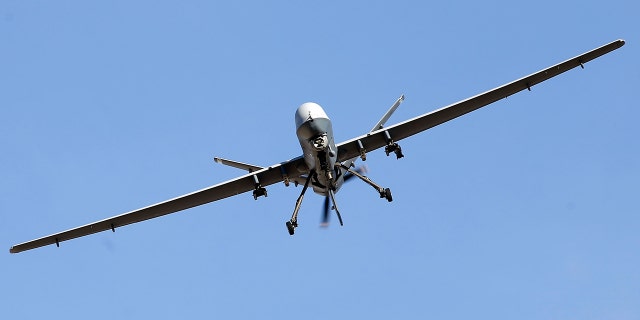 Among the military's intended uses for AI is to bolster reconnaissance efforts, according to the text of the Pentagon's proposal. It specified Special Operations Forces (SOF) funding that "invests in artificial intelligence to increase the speed of processing, exploitation, and dissemination" of Intelligence, Surveillance, and Reconnaissance.
The larger AI budget request comes against the backdrop of rising global worries about how AI will be deployed in the battlefield. More than 60 countries, including the U.S. and China, signed a non-binding resolution calling for responsible use and development of AI for military purposes this year.
CLICK HERE TO GET THE FOX NEWS APP
AI has been seen in action for the first time in military history during Russia's invasion of Ukraine. Kyiv's forces have used AI facial recognition technology to identify Russian troops, and are using U.S.-designed Switchblade drones, which have some autonomous capability, can receive target data from other drones and use feature-recognition technology to complete their missions.
Last year, the National Defense Authorization Act mandated that the Pentagon produce "a five-year roadmap and implementation plan" for how it plans to incorporate AI on the cyber warfront.
It also gave an additional $50 million for U.S. Cyber Command to use toward AI development.