The Tampa Bay Rays still don't know what losing feels like in the 2023 MLB season after sweeping the Boston Red Sox Thursday afternoon to win their 13th straight. 
This win ties the MLB record for the longest streak without a loss to start a season, a record that has stood for 138 years. 
Since 1885, only the 1982 Atlanta Braves and 1987 Milwaukee Brewers have gone 13-0 to start a season. But these Rays seem set on getting into a league of their own. 
CLICK HERE FOR MORE SPORTS COVERAGE ON FOXNEWS.COM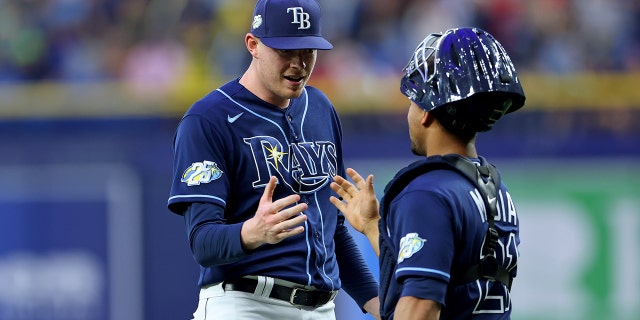 The Rays had another offensive onslaught against the Red Sox with a seven-run fifth inning deciding the game before it was even over. Brandon Lowe went yard for the fifth time in his last six games, and Yandy Diaz hit his fourth of the season in the first inning off Corey Kluber.
Harold Ramirez led the way with three RBIs after a bases-clearing double capped the fifth-inning surge. 
With the 9-3 win over the Sox, the Rays now look to make history.
ESPN PUNDIT DOESN'T TAKE RAYS SERIOUSLY DESPITE HOT START: 'PUT A LOT OF COLD WATER ON THIS WINNING STREAK'
The Toronto Blue Jays, another AL East rival, await the Rays for a game Friday night at Rogers Centre. It's a road game for Tampa after the Rays played six at Tropicana Field in St. Petersburg. And it will be their toughest opponent this season. 
The Blue Jays are 8-4 entering Thursday night's game against the Detroit Tigers to finish a series, one the Jays are hoping to sweep at home. 
But the Rays are getting a matchup Friday night that may favor them. 
Jose Berrios is slated to start for Toronto, and he hasn't gotten off to a very good start after posting a 5.23 ERA over 32 starts in 2022. Berrios has allowed 14 earned runs over 9.2 innings in two starts this season. With a .287 team batting average, the Rays may feast.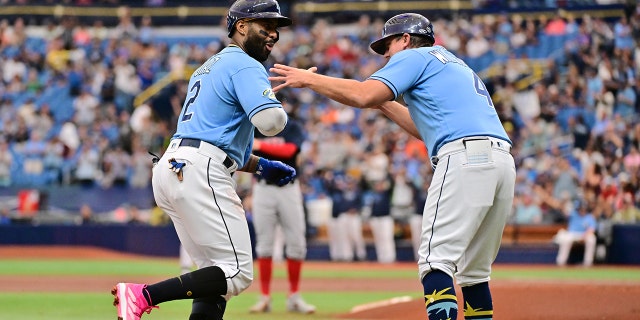 However, the Blue Jays are the only team better than the Rays in that category this season, hitting .289 as a team. But the Rays have been ruthless with runs scored over this stretch, bringing home 101 runners.
The Blue Jays, by comparison, have scored 67 runs. 
The Rays have also enjoyed the long ball this season, belting 32 homers in 13 games. They've struck out 94 times, tied for fifth fewest with the New York Mets among the 30 MLB teams. 
RAYS ACCOMPLISH FEAT NOT SEEN SINCE 1987 AS THEY CONTINUE TO SHINE TO START 2023
For the Rays, Drew Rasmussen will take the mound in Toronto. Rasmussen has not allowed a run this season, and he's only given up three hits over 13 innings. Rasmussen has been solid since he was acquired by the Rays in 2021, posting a 2.84 ERA in 28 starts last season.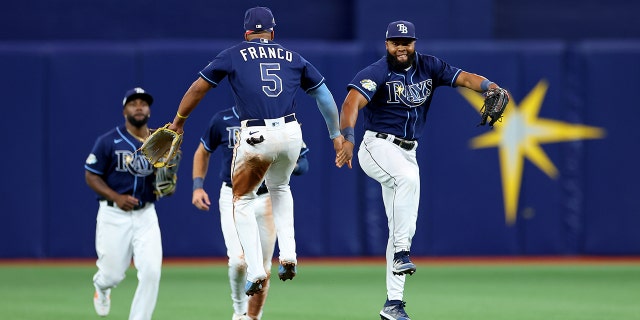 CLICK HERE TO GET THE FOX NEWS APP
First pitch is set for 7:07 p.m. ET, and history could be made in Toronto.