"Saturday Night Live" mocked liberals who are obsessed with hating Donald Trump by creating an ad for a fake CNN app where journalists sensually whisper facts about the former president's indictment.
"Sure Trump got indicted," the commercial starts off. "But now everyone says the case against him is weak and that he'll never serve any jail time," the narrator says while distraught liberals are shown pacing the floor.
The former president pleaded not guilty on Tuesday in a New York court. District Attorney Alvin Bragg charged Trump with 34 felony counts of falsifying business records related to hush money payments made during the 2016 presidential campaign. 
"As someone whose entire personality is hating Donald Trump, you need more," the narrator continues before introducing "CNZen," an app that will "soothe even the most militant liberals with sensual details from Trump's arrest."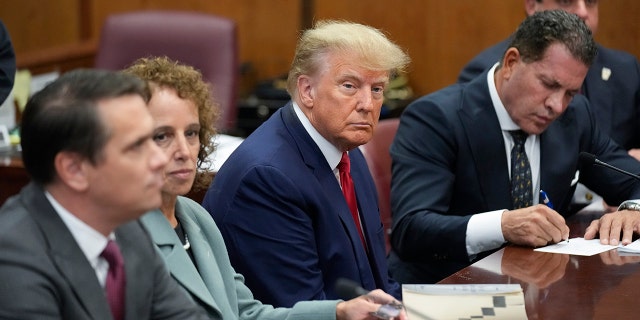 LIBERAL MEDIA KNOCKED FOR CHEERING ON DONALD TRUMP INDICTMENT: 'SHOW SOME RESTRAINT'
CNZen offers indictment "AMSR" and "audio erotica" from CNN personalities Anderson Cooper, Van Jones, Dana Bash, Wolf Blitzer, and Maggie Haberman as well as District Attorney Alvin Bragg. 
AMSR is an audio sensory trend where whispers or natural background sounds create a soothing listening experience.
"His next court appearance won't be until at least December. That's why CNNZen has a whole section of Trump indictment ASMR," the narrator says in the parody.
"Can you hear him getting fingerprinted?" "SNL" alum Molly Shannon says as New York Times journalist Maggie Haberman. "The DA opening his big leather briefcase? Ooh and the little gavel from the judge? I wonder if you'll even hear handcuffs?" she asks.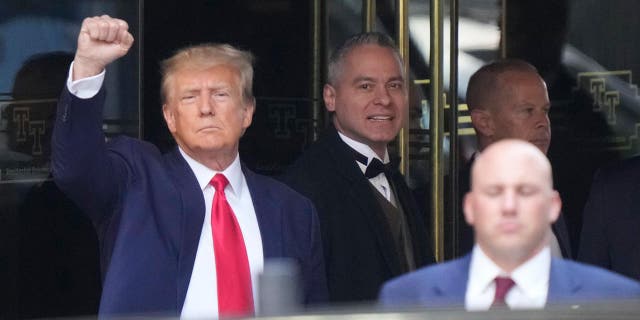 MEDIA FIGURES CELEBRATE DONALD TRUMP'S ARREST: 'THIS IS A GREAT DAY!'
News of Trump's indictment arouses the liberals in the commercial.
One woman uses the app to set the mood for a romantic evening telling her partner, "Hope this couch isn't as flimsy as the D.A.'s case."
While showing a photo on the table of the couple at a protest dressed in pink "pussyhats," the narrator promises "every delicious detail" to liberals who've waited "seven years" for this to happen to the former president.
The commercial seemed to be well-received from the show's liberal audience on social media. YouTube followers called it "uncomfortable and accurate," "spot on" and "exactly what I need in my life." Many users wished the app was real.
CLICK HERE TO GET THE FOX NEWS APP
The spoof comes after liberal media figures having a field day last week when Trump arrived for his arraignment in New York City.
But legal experts also expressed concerns the charges against Trump were "flimsy" "underwhelming" and "weaker" than expected.